THE EXPERTISE BEHIND YOUR ONLINE MED SPA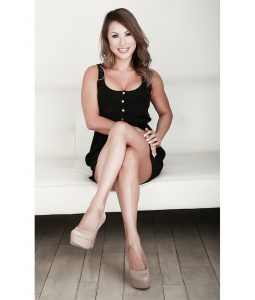 The story of Medical Spa Skincare all started with a passion for health and beauty. The medical spa behind Medical Spa Skincare, Essential Beauty Medical Spa, has a  staff that offers a combination of aesthetic and medical skin care services and treatments. Our clients turn to us – and invariably return to us – for our proven ability to deliver personalized, uniquely comprehensive care plans. Our success as a family-owned business, growing steadily over more than 12 years, is a testament to our dedicated commitment to help every one of our clients look and feel her or his very best.
The Essential Beauty Medical Spa is built on the experience, skills and solid reputation of our three founders: Ling Hsieh, Alice Hatcher and Dr Douglas Chang.
Ling Hsieh, RN, is a specialist in anti-aging and cosmetic treatments and, drawing on her 20+ years as a head nurse Kaiser Permanente, she very capably oversees the entire department of internal medicine. Ling dedicates a great deal of her time and energy to staying on the leading edge of techniques in injections and medical procedures, maintaining an Annual Aesthetic Certification, and constantly training with state-of-the-art lasers, injections and procedures. She's universally admired by Essential Beauty Medical Spa clients for her artistic ability in enhancing their natural beauty as well as her gentle, comforting touch.
Alice Hatcher literally grew up in healthcare – her father being a neurologist and her mother a nurse – so it was no surprise when she linked her upbringing with a strong interest in the art and science of beauty. Alice entered the skincare industry with a passionate splash, graduating in 2005 from the Paul Mitchell Skin Academy, then promptly earning her Licensed Medical Aesthetician (LCE) credentials. She adds to her professional certifications at every opportunity, and she's worked extensively with technologies including ablative and non-ablative lasers, IPL, broadband light and RF platforms. A Certified Aesthetic Consultant (CAC), Alice is trained and accomplished in helping patients achieve their skin care goal – beautifully and healthfully.
With more than 30 years in private practice, Dr Douglas Chang, a graduate of Berkley University is a widely respected, board certified MD specializing in Neurology and Internal Medicine. In addition to his executive and client-centered work at Essential Beauty Medical Spa, Dr. Chang is actively affiliated with several highly regarded area hospitals, including the Orange County Global Medical Center and VA San Diego Healthcare System.
Along with our entire staff, our founders proudly stand behind every treatment plan we present, every procedure we perform, every service we provide, and every product we sell.
"Beauty is more than skin deep. It's about comprehensive wellness. Being active and living a healthy lifestyle also plays a big part. I'm proud to offer my clients cutting edge services that deliver results and products that support optimal skin health. I love seeing my clients confidence grow and their inner beauty glow!"
At Essential Beauty Medical Spa, we specialize in skincare and aesthetic medical treatments including Botox, lasers, medical grade deep dermal peels, platelet rich plasma for skin and hair restoration, IV infusion and stem cell treatments. 
We provide skin analysis and assessment in our Foothill Ranch office and on-line with clients across the US and Canada as well as in the UK, Italy, France, Germany and Spain, consulting via Skype, FaceTime, email and telephone. 
In keeping with your expectations for a luxury spa, we also have a blow lounge offering exquisite hair services and products and we're an authorized seller of luxury skincare and beauty products on Amazon – visit Medical Spa Skincare.
We are a staff on call in our Medical Spa and online. If you are ever in the area, we would love to see you! Otherwise, we are only an email or phone call away. Knowledgeable customer support specialists are available by phone or email. Use our "Ask Us" service for an informal skin care consultation with one of our expert medical aestheticians. Contact Us today!
MedicalSpaSkincare.com carries the most trusted brands with proven results. Many MedicalSpaSkincare.com products can be used as alternatives to costly and painful cosmetic procedures, or in conjunction with pre or post-procedure regimens to enhance and prolong results. We take beauty very seriously!
MEDICAL SPA SKINCARE IS BACKED BY AN EXPERT STAFF
At MedicalSpaSkincare.com, our staff offers a combination of aesthetic and medical skin care services and treatments. Approaching our clients with a personalized and comprehensive care plan is our commitment and goal for them to look and feel their best. We offer advice and help customize a plan for each patient.
MedicalSpaSkincare.com is among the leading online beauty retailers worldwide. Thousands of women and men have discovered the value, selection, and expertise MedicalSpaSkincare.com offers. With high quality premium brands found only in luxury spas, and doctors' offices, you now have convenient access to your favorite products.
We are a family owned business for over 15 years in the beauty industry. We stand behind each and every product we sell 100%. We treat patients on a daily basis and have experienced every product sold online.
AUTHORIZED ONLINE RETAILER

We only sell authentic products that are straight from the manufacturer.
We strongly advise you not to purchase from unauthorized third party sites because they are most likely black market, fake or soon to/expired products. Beware of Unauthorized Re-sellers!
We will price match ANY authorized re-sellers.
Unauthorized re-sellers are sites such as shopping engines and auction sites such as eBay or sites selling most skin care products which are only to be distributed by an authorized dermatologist. Since neither medicalspaskincare.com, nor the manufacturer, can guarantee the authenticity of the products being sold on these websites, we are unable to price match them. These sites also do not conform to the pricing guidelines set by the manufacturers of these products.

Love Amazon?

We do too! In addition to allowing safe and easy checkout on our websites using your Amazon account we are also authorized Amazon Sellers too! For shopping through Amazon visit our seller store under "Medical Spa Skincare" or just click here.